French artist Clément Corman shares insights into his artistic journey, revealing the profound connection between his creations and the driving force of love. From the delicacy of strokes reflecting the beauty in people, animals, and landscapes to the meticulous care of his canvases, Corman's art becomes a dance around the fire of life. Inspired by a diverse range of influences, from the soft forms of Modigliani to the esoteric dimensions of life, he weaves a narrative that transcends traditional artistic boundaries. Join us in exploring Corman's unique approach, where the mastery of painting serves to balance his very being.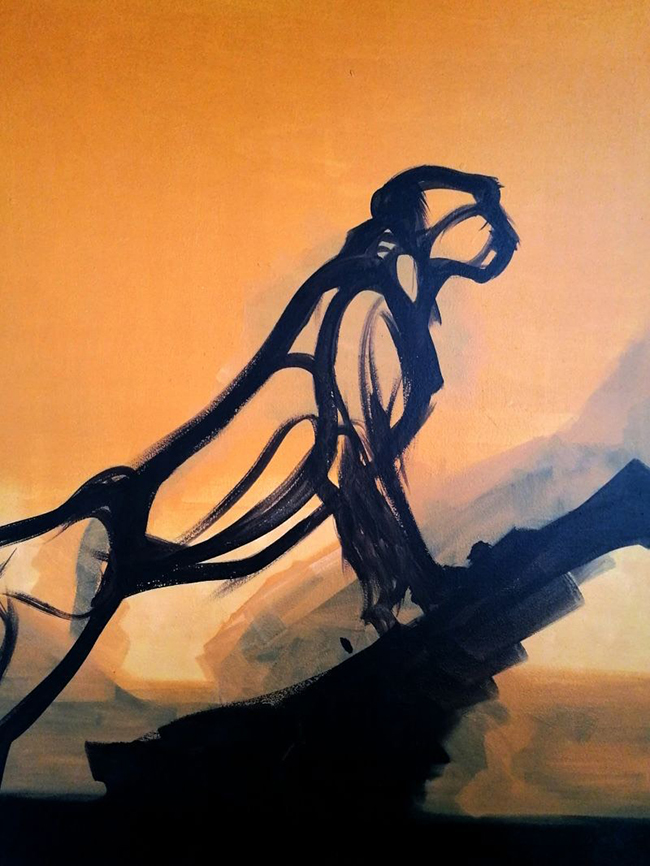 1. How do you start and finish your artworks? What inspires you?
The driving force is love. The beauty of a person, an exchange, the elegance of an animal, a landscape. In fact, anything that awakens the impulse to live.
The idea is to use contours to bring to life what's inside us: our soul. A few strokes are all it takes, movement and spontaneity, dancing around the same fire of life.
In the end, it's always been about that. From my earliest days to the present day, it's all about movement. The movement that inhabits us and runs through us all. Painting is the mastery of my being, keeping it in balance.
From gentle sanding to the application of primer and first coats, I take great care of my canvases. Like a score, where every note tells a story, rhythm is very important.
Plastically, my approach is inspired by my journey from Urbex street art to painting on canvas in the studio, and the decorative painter's brush also has a place in my work.
Over the years, the desire to fill in and impress has faded, leaving more room for the reader and a more accurate rendering of this wild and fragile truth.
2. What or who inspires your art, and how does it show in your work?
more generally, it's the esoteric dimension of life that inspires me. In search of answers, I became interested in the history of art and the people who make it up.
The softness of Modigliani's forms moves me. The Austrian painter Kokoshka was a very important encounter for me. His relationship with the soul in his portraits enabled me to assume this dimension that I have in common with the artist. Andy Wahrol's serial work is also a very new approach in my creative process.
I recently registered my brand name "Art of Soûl" to support my approach and ensure that it resonates both in France and internationally. May Rosa's courage and success accompany me on this journey
3. Share a tough time in your art journey and how you got through it. Also, a moment of success?
To be in my place and in line with my values and something I hope to touch one day in this world that asks me to both paint and sell myself without losing a piece of my soul.
I remember this weekend in my young career as an artist, at a local summer art market. The driving rain was my most faithful companion under the arbour that sheltered my originals. The rain progressively filled my space as I watched visitors pass by, buying jewelry and handmade soaps. I remember saying to myself "it's obvious that your work belongs in a gallery".
After the rain comes the good weather.
One of my fondest memories in my young career is without doubt my artistic residency in Sicily at Villa R. During my 10 days there, I mainly contemplated Italy's volcanic nature and enjoyed my exchanges with the locals. An inspiration that gave birth to a large-format landscape that you can find on my website en cliquant ici :
https://clement-corman.fr/2022/12/29/ma-residence-artistique-en-sicile-
4. How do you want people to feel when they see your art? Any specific message you aim to convey?
I think a lot about readers when I paint, and more specifically about children. Transmission is in my DNA. I'm happy when I see a child smile in front of my canvases and tell their parents about it. Light is part of me and I like to see that in my work.
The transmission of a new pictorial dimension to everyday life is also a motivating factor. I need to awaken the consciences of young people and skeptics alike, and it's important to me that "Art of Soûl" conveys this message.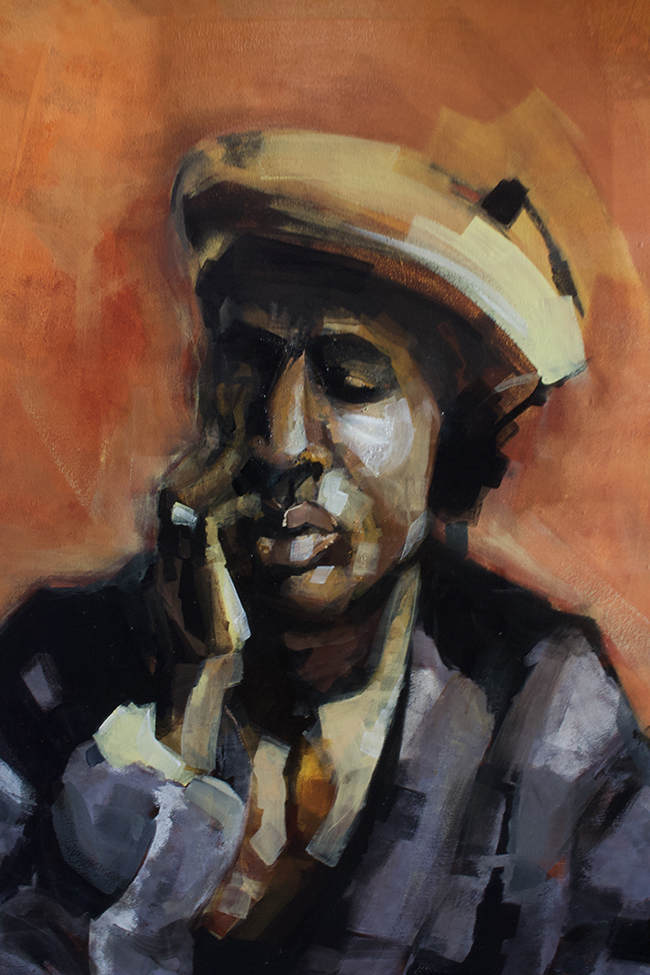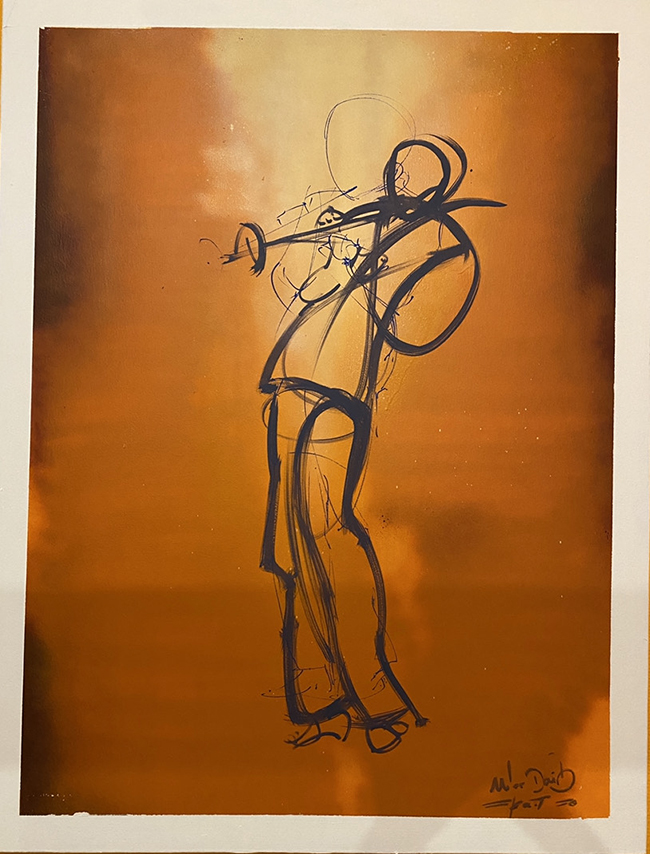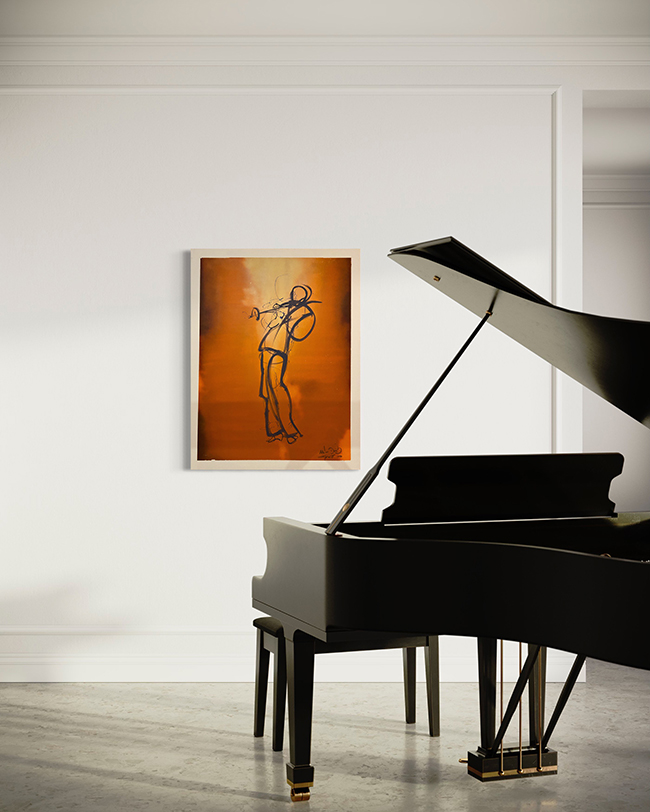 Linkedin : Clément Corman Facebook : Clément Corman Instagram : @clementcorman