In the world of modern contemporary art, the name Bryan Lysaght Jr., also recognized as BLJ the Artist, radiates with both acclaim and regard. A true craftsman, BLJ's journey is an embodiment of dedication and authenticity, connecting with audiences through his remarkable creations. His portfolio boasts collaborations with esteemed brands and an impressive array of collectors, all characterized by a sense of understated excellence.
BLJ's artistic journey is a tapestry woven with diverse skills and endeavors. His partnerships span an impressive spectrum, from influential brands like SoundCloud, Lobos 1707 Tequila, and Red Bull to the cultural influence of Notoriouss Clothing and the adrenaline-fueled world of Formula-1. These collaborations illuminate his ability to meld his artistic vision with the ethos of diverse brands, creating narratives that resonate deeply.
Yet, while his affiliations are impressive, it's BLJ's art that resonates most profoundly. His expertise spans a wide range of creative dimensions, from Graphic Art to Advertising, from the sweeping expanse of indoor/outdoor Murals to the intimacy of Studio Art. This versatility is a testament to his unwavering dedication, a hallmark that resonates even as he navigates a world that often thrives on self-promotion.
BLJ's artistic creations have found a cherished home in galleries and private collections, a testament to the magnetic appeal of his work. Eminent collectors include figures like Fabolous, Chris Brickly, and Dave East, as well as eminent DJs such as Dj Camilo, Dj SpinKing, and Dj Pretty Lou. Notably, his art graces the collection of Eric Adams, the Mayor of New York, NY, underscoring its significance. Furthermore, his contributions transcend personal collections. A permanent 9/11 tribute at BK Borough Hall in Brooklyn, NY, stands as a poignant reminder of his commitment to employing art as a medium for commemorating historic moments.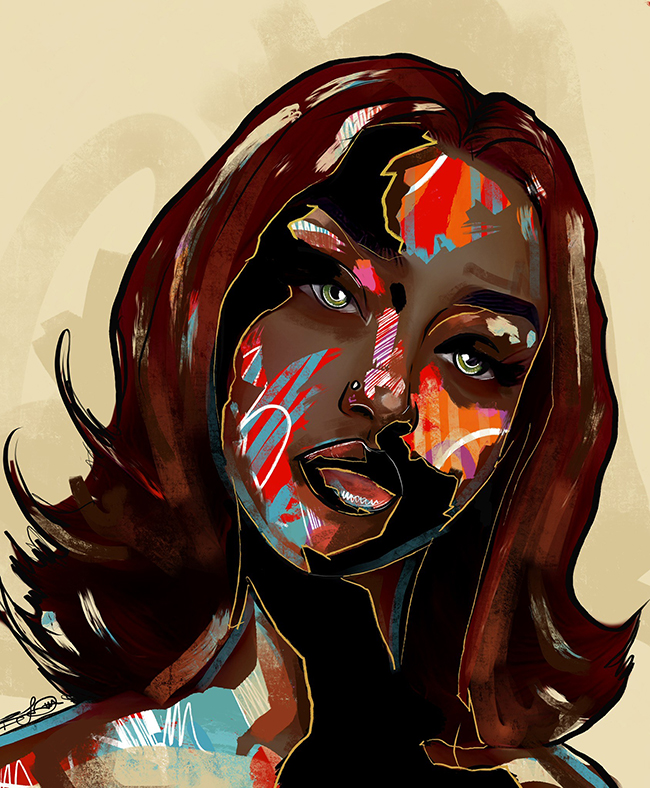 Among his compelling works, "The True HER" emerges as a powerful depiction of human connections. A woman takes center stage, her portrayal radiating both vulnerability and strength. BLJ's words succinctly capture the essence: "She showed me her true colors when I needed her the most." This narrative illustrates BLJ's remarkable ability to encapsulate complex emotions and stories within his artwork.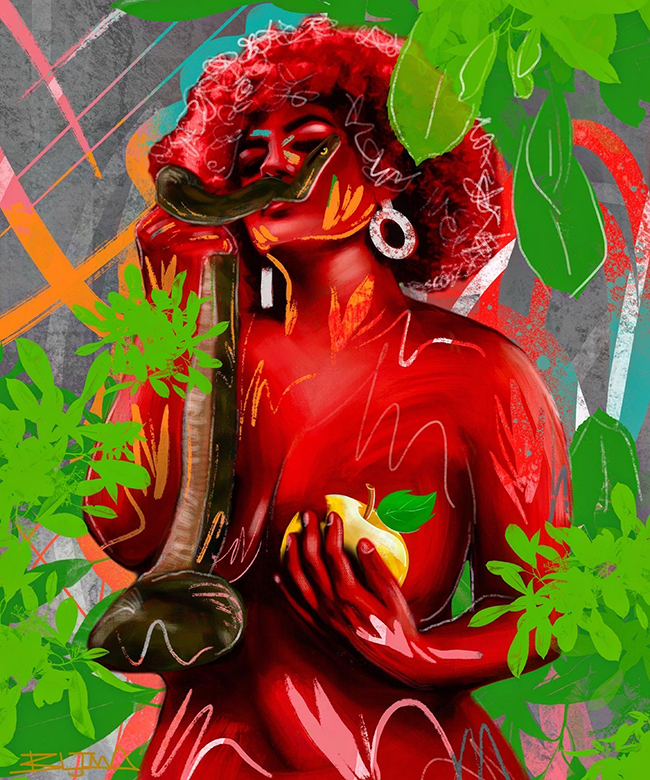 In "A Sin," BLJ melds artistic expression with poetry. The artwork portrays a woman reminiscent of Eve, holding the snake and the forbidden fruit. Accompanied by the artist's evocative poem, the piece resonates deeply: "You were my forbidden fruit, and although I knew you were a sin, I just couldn't resist you. If heaven never lets me in, I'll be okay knowing I had you." This fusion of visual and written artistry encourages contemplation of human desires and their inevitable consequences.
Bryan Lysaght Jr.'s artistry transcends mere skill; it serves as a conduit for stories, emotions, and connections. As he continues to make his mark on the contemporary art scene, his authenticity remains steadfast. BLJ's work reminds us that true artistry doesn't require overt declarations. Instead, it speaks eloquently through the brushstrokes, colors, and narratives meticulously crafted in each piece. In an era dominated by self-aggrandizement, BLJ's unassuming approach offers a breath of fresh air, allowing his art to shine as the genuine focal point of his narrative.