LÔre GAUTRY, a French artist, is a testament to the boundless nature of creativity. With a lifelong passion for the arts, LÔre has seamlessly woven together various disciplines to create a body of work that defies traditional categorization. Her artistic journey has taken her through the realms of painting, styling, coloristry, design, decoration, sculpture, writing, composition, and performance. Her remarkable versatility is reflected in her use of diverse creative techniques, ranging from traditional tools like pencils, pastels, charcoal, and watercolors to more contemporary mediums such as digital art and computer graphics. LÔre's art is a celebration of innovation and a call to liberate artistic expression from the confines of convention.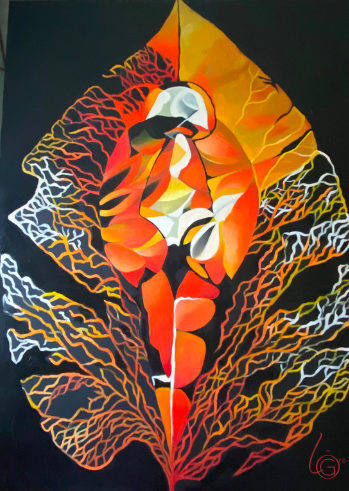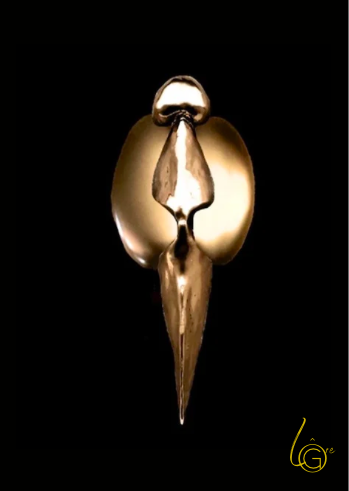 Since a young age, LÔre Gautry has been driven by an innate passion for art. She describes herself as a "jack of all trades" in the world of creativity and expresses an insatiable need to create. His journey as an artist is marked by self-taught exploration and a ceaseless quest for meaning, a quest to reveal the essence of humanity through his work.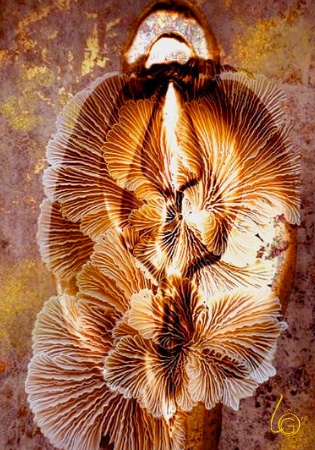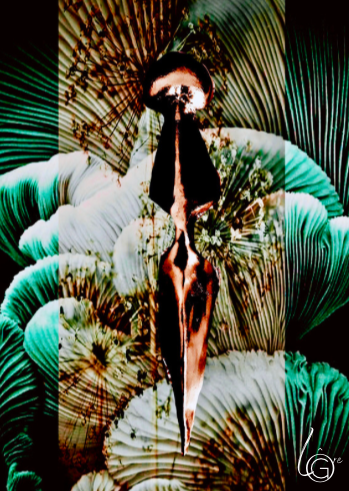 The art of LÔre is not only a pleasure for the eyes; it is a conduit for emotions and a gateway to the recesses of our inner self. She believes that art has the power to release hidden emotions and reveal the authenticity that often lies dormant within us. Her work invites viewers to embrace their most intimate feelings and sensitivities without fear of societal judgment or the need to conform to predefined roles.
In a world where societal roles often dictate how we express ourselves, LÔre's art challenges us to break free from these constraints. She advocates for authenticity and believes that we should celebrate our unique DNA, which makes each of us a one-of-a-kind being. She questions the need for societal norms that force us into roles and masks, arguing that our humanity should come before any labels or gender expectations.
LÔre Gautry's art is an invitation to embark on a journey of self-discovery and introspection. It encourages us to explore the depths of our emotions, to shed our societal disguises, and to embrace the multifaceted nature of our existence. Her work prompts us to question the importance of gender and stereotype in our lives and to focus on what truly matters—the human .
At its core, LÔre's art is an ode to humanity and a call for a new perspective. It pushes us to reevaluate our place in the world and recognize our interconnectivity as an integral part of a fragile ecosystem. Her art sparks inner dialogues and promotes a broader understanding of what it means to be human, transcending the boundaries of gender and stereotypes.
The art of LÔre Gautry can be disturbing; it challenges the status quo and can be provocative. However, this initial awkwardness is only the beginning of a transformative journey that she offers her viewers. Through his art, LÔre invites us to explore the unexplored territories of our mind and to free ourselves from our usual thought patterns. It invites us to adopt a new perspective and rediscover the true meaning of uniqueness.
One of LÔre Gautry's series is aptly titled "HYMN TO LOVE". This collection serves as a manifesto, highlighting the importance of freeing oneself from the constraints of gender and dichotomy. Inspired by the embryonic period, just before gender reveal, this series testifies to the deep connection between feminine and masculine energies in each of us. It is a call to celebrate the union of these energies and to defend individuality above all.
Through "HYMN TO LOVE", LÔre Gautry offers spectators a visual and emotional journey. Her art becomes a bridge that transcends gender norms and leads us to a place of unity and love. It encourages us to embrace the beauty of our individuality, to value the one primordial meaning of existence, that we are all human beings, free of expression, of freedom, to open ourselves towards a NEW LOOK OF UNIQUENESS.